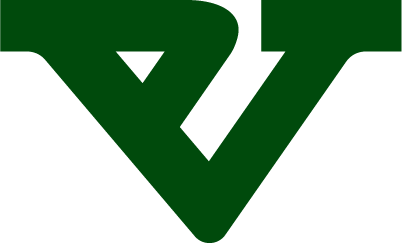 Check back regularly for the latest news and updates about the renovation project!
While equipping the clubhouse with modern amenities throughout, the renovation project will preserve traditional architectural and design elements that mirror the rich legacy of country clubs throughout the Southeast.
Note that the outdoor dining area will be expanded while retaining the grassy lawn that families have come to love as it allows parents to enjoy a meal while they watch their children play.
The expanded mixed four will boast floor-to-ceiling sliding glass doors that open to create a relaxed, indoor-outdoor dining experience the entire family can enjoy. Furthermore, the open floorplan and well-appointed location of the bar will create a central space for watching sporting events, gathering for meals, or enjoying a drink.
Also home to the daycare center, the fitness center will feature floor-to-ceiling windows that bring the outdoors in and keep this contemporary, multi-functional space feeling bright and airy. Outside, a playground and turf area will flank the building, providing ample space for kids to enjoy supervised playtime and activities.
The new men's grill will combine a traditional aesthetic with contemporary amenities. Boasting a variety of dining spaces, all of which have access to panoramic views of the golf course and numerous flat screens, this space is sure to become a favorite spot for members to watch their favorite sports, socialize, and knock one back.
Understanding the Need
Founded in 1968, Pleasant Valley Country Club has become an integral part of Little Rock's heritage. Often referred to as "Little Rock's best kept secret," PVCC's 27-hole championship golf course, designed by world renowned architect Joe Finger, is consistently ranked among the top golf courses in Arkansas and the Mid-South.
Nevertheless, while its golf course remains top notch and its membership continues to grow, the unavoidable reality is that PVCC's clubhouse is a dated, 56-year-old structure with 45,000 square feet in desperate need of repair, restoration, and new vision. The renovation project addresses issues related to the clubhouse and more, in order to optimize the overall club member experience and to ensure the longevity of the Club.
View Full Renovation List
New HVAC, plumbing, electrical, and roof.
Mixed four and men's grill will be combined for a more upscale dining room with added bars.
Expanded outdoor patio dining.
New fitness center on Northeast corner of property along with new baby sitting area, group exercise room, and outdoor play area.
Downstairs kitchen will be totally redone and expanded, with all new equipment.
Entire exterior of the clubhouse will be painted white.
Ballroom will expand to encompass old admin. offices and get a new coffered ceiling.
Terrace above the old fitness center will be enclosed and connected to the main ballroom.
Old fitness center will become a mixed lounge and bar.
New cart paths.
Enclosed hitting bays will be added to the practice facility for golf.
The upper lounge will become the men's grill.
The tennis complex will receive upgrades, including new lounge furniture. Two court bubbles will be added and two clay courts will be restored.
Formal dining room will become a smaller banquet room.
Pool grill will move to the old fitness group room and will use old mixed 4 kitchen equipment.
The President's Room will be converted to admin. offices.
Receptionist will move to the front foyer.
Men's locker room will be redone with wood lockers and a steam room added.
The ladies' card room will shift to the west to create space for an additional office.
The Lakeview Room will remain a banquet room.
Board room to remain the same with updated finishes throughout.
The main kitchen upstairs will remain the same.
Ladies' locker room will remain the same with updated finishes throughout.
Alice Fryer Room to remain the same with updated finishes throughout.
The retail portion of the pro shop will remain the same with updated finishes throughout.
Construction Timeline & Dates
Estimated Completion Date
Overall Duration of Project
July 5, 2023 through August 2024*
*The estimated completion date may change based on factors beyond our control.
Pleasant Valley Country Club Today & Tomorrow
Ultimately, the renovations will succeed in bringing the Club forward in time, making it functional and enjoyable for all members. It's about community and sharing time together. Fundamentally, PVCC needs to create spaces that are not only newer and more appealing, but also spaces that suit the membership of today and tomorrow. With this renovation project, we're excited to start building a new legacy with you!